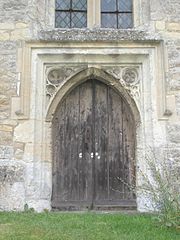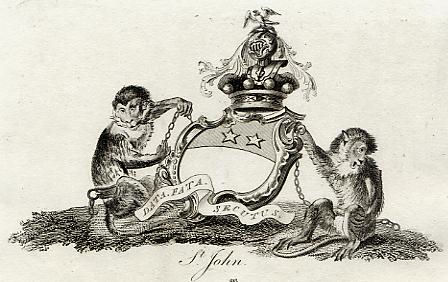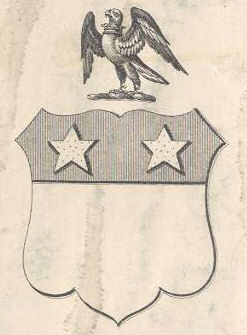 Origin and Ancestry DNA Database & Electronic Archive

Family: William Percy, 1st Baron of Topcliff, Yorkshire / Emma de Port, of Seamer, Scarborough,Yorkshire; alleged daughter m.William Percy (F399592)

Submit Photo / Document










Notes

Married:




They sung how in the Conqueror's fleet Lord William ship'd his powers,

And gain'd a fair young Saxon bride, With all her lands and towers.

Ex Registro Monasterii de Whitby—In the Harleyan Collection, No. 692 (26) fo. 235. William Lord Percy, the fyrst founder of Whitby, his armes "Field azure, 5 millpikes 0r."

He begat of Emme of the Porte Lady Percy,

Alayne Percy, who by Emme of Gawnt his wife begat William that succeeded him, Walter, Jeffrey, Henry, and Alayne - and he lyeth buryed in the Chapter House of Whitbye,

and his mother Emme of the Porte.

Which Emme fyrst was Lady of Semer besides Skarburgh afore the Conquest,

and of other landes, William Conqueror gave to Sir William Percy for hys good service;

and he wedded hyr that was very heire to them in discharging of his conscience.

Gul. Percy dedit. Whitby in opus restaurandi monasterii ubi Stephanas Abbas suit.

Idem Gul. Percy Whitby monachis abstulit.

Stephanas Abbas caepit cum suis restaurare monaster S. Mariae Ebor. favente ac juvante Alano comite Richemondiae, A. D. I088.

Ex Libello Stephani li Abbatis S. Mariae Eboraci. Lel. Col. v. 1. p. 22.

https:/​/​books​.google​.com/​books?id=dhsvAAAAMAAJ&pg=PA221&lpg​.​..